TSI's Airport Operational Database (AODB) serves as a central repository and translator for all essential airport information systems in a real-time environment. The AODB streamlines and minimizes data entry, increases operational effectiveness, and assures accuracy of information by cross-referencing information between various systems. The system increases overall efficiency and performance of operations by providing accurate historical and real-time airport information and compiling the information into a single database.
The AODB is a means of disseminating decision-making power to airport and airline staff. With the AODB providing the latest operational information to terminals, users are able to perform their responsibilities in a well-informed and timely manner.
The AODB creates a genuine single set of operational data.
Accepts and delivers centralized information to integrated airport systems.
With a central database, information only needs to be entered once, improving accuracy of information.
Improves operational efficiency
All of the communication between the connected systems happens in real-time with no delays.
Graphical User Interfaces are quick and easy to learn
Custom reports from the various data used in the database including, but not limited to:

| | |
| --- | --- |
| Flights | Gates |
| Carriers | Tow Information |
| Hold Rooms | Airplanes |
| Passengers | Landing Fees |

Generates accurate airport information reports for billing purposes.
Green solutions: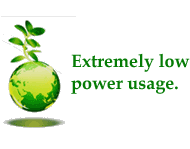 TSI's green solutions reduce power consumption and operating costs, which benefit the environment and your bottom line.