Automated Schedules and Flight Updates
AUTOMATE & REDUCE HUMAN INTERFACE
Automated schedule creation
Real-time flight status updates
Automated gate assignments
TSI provides automated airline flight information datastreams to provide flight status updates and flight schedules. Automated datastream's are designed to minimize airline/airport user interactions by applying automated updates and information from a variety of data sources. This can be accomplished in a variety of means including automated flight schedules, automated flight updates, as well as remote-access applications for airlines and airport staff. In normal operation, the system will operate accurately without any intervention or input by airport or airline personnel.
Data sources include but are not limited to:
TSI Datastream
Federal Aviation Administration (FAA)
NAV Canada
A collection of Airline Host Systems
OAG Aviation
Flight View
Support Services
TSI was built with a corner-stone of client satisfaction, providing robust system solutions designed to operate on a 7.24.365 basis.
TSI offers integrated support and maintenance packages covering items such as equipment warranty, 24/7 technical support phone support, emergency on-site technical support, 24/7 head end equipment monitoring, internal diagnostic checking system, automated notification of delivery/pickup failures and the provision of ongoing production upgrades and system enhancements.
TSI's systems support remote administration from Terminal Systems International, Inc.'s maintenance office. Via remote communications our maintenance staff is able to access database records, user logs, system event logs, and obtain direct terminal access to troubleshoot, assist users or monitor the system remotely and perform system upgrades.
Green solutions: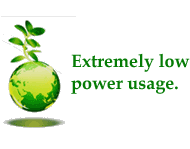 TSI\u2019s green solutions reduce power consumption and operating costs, which benefit the environment and your bottom line.